We introduce: Heskiers OneTool and three other new products for therapy and activity.
Heskiers OneTool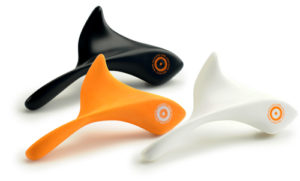 Heskiers OneTool is a complimentary treatment tool that has been designed byMartin Heskier used to stroke or press areas of the body to relieve soreness and tenderness, facilitate pain relief and reduce stress and tension. It can be utilized by anyone for self-treatment and is easy,
effective and safe to use, when used correctly.
Heskiers OneTool has been evaluated at hospitals by doctors and therapists. It has been ergonomically designed to fit the hand and supports the functions by leverage and pressure distribution, potentially strengthening the function of the hands and increasing the operational radius.A natural extension of the hand reducing the stress on hand and fingers. Heskiers OneTool for professional use and selftreatment. Also a fantastic tool for tr eatment of horses/dogs.
Also new in our shop:
For children needing extra stability to the side/front and rear when walking with Cruthes. Tripoids and quad critches provides extra stability when advancing from rollator/walker to crutches.
Set of 4 Nesting Tables and transport platform 
Multiple Purpose extra long and wide Podiums 15, 25, 40, 60 cm high. Easy to store or move by platform on wheels. Use them as stairs, chair and table – crawl, walk over or under…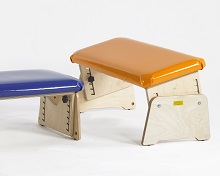 Multi adjustable Theraphy benches, support of posture
Soft padded benches for kids ages app. 2-4 and 5-8/9. Angle of seat ajdustable, adjustable hip, knee and body Support.