Kis Holm Laursen has together with 7 different persons in Denmark for the Danish marked.
By Conniehansen contribute to the topic of "Moving Experience – determined for much development".
Connie tells in a simple and direct way about moving experience and sensory processing as the foundation of feeling good with the physical and social challenges as well as academic and intellectual development.
Strength, conditioning and strong bones are actually secondary to the interaction between the eyes, ears, nose and body.
Especially for children with neurological problems and limited freedom of movement, it is important to find strategies and good equipment, so they can get as much independent physical activity and challenge of the senses. But to keep active is good regardless of age!
Different activities and doings and the sporting staging put in relation to the children's challenges, as you can try a Petra-bike and other mobility aids from City CONNIE HANSEN. Connie Hansen and Kis Holm Laursen will with the proposal be focused on creating maximum activity in children's daily life. They will give specific advice on how and focus on how much movement means for the child's physical and social development.
You can book different arrangements. The Unique Child organize presentations, workshops and
theme days in cooperation with a wide range of experts and selected companies.
You are guaranteed the latest knowledge and given the opportunity to test relevant tools.
The idea is that You contact Kis and together you can summarized what You want to focus on.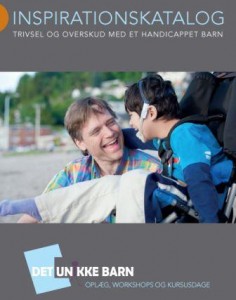 Contact Kis Holm Laursen today for a chat and put together the right program for You and your audience.
Contact information for Kis:
Kis Holm Laursen
Tlf. 22 57 95 40
khl@detunikkebarn.dk
www.detunikkebarn.dk
Download here:
Inspirationskatalog – Det unikke barn
Ore at the webside :
Detunikkebarn.dk/inspirationskatalog-download