Our three main lines PETRA, CAVALIER and FF all have saddle, body support and handlebar.
FF models are steered by body and legs, where as PETRA and CAVALIER have mechanical connection from handlebar to the front wheel.
X-SITT models of CAVALIER and FF have no saddle section, but still body support and/or arm support depending on the users need.
Which Model to choose?
In choosing the right product that fits your needs and abilities, you should consider:
Whether you prefer to steer with body and legs or arms and hands.
Are you mainly interested in a walking or a running aid, and is it for indoor use, outdoor use, or both?
How are your needs already covered by other products?
Here is a short introduction to our basic models. When buying, we always try to adjust the product to your specific abilities. Remember that we offer assessments and tryouts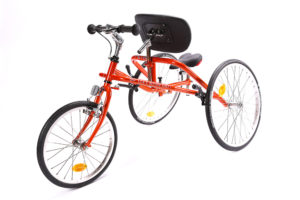 The PETRA RaceRunner is ideal for recreational jogging, basic mobility, kids play or sport. Fun and fast and expands your walk/running radius no matter what physical challenges you may have. Hand steered, feet propelled, very easy to move due to large wheels. Handles and maneuvers great due to unique compensator system and optimized ergonomic design.
More about the PETRA RaceRunner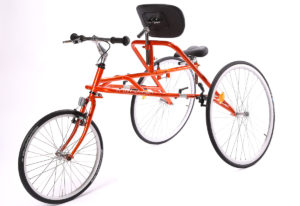 The PETRA CROSS RUNNER makes it possible to run in more difficult and uneven terrain in nature, due to its large wheels, stabile frame and optional wide tires. It is very easy to assemble and take apart, and can fit in a ordinary trunk, to be brought anywhere you want.
More about the PETRA Cross Runner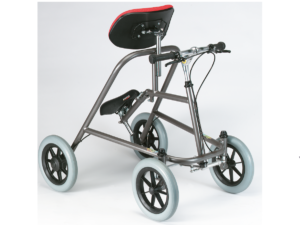 CAVALIER
has a more upright posture and tighter three points turning than PETRA, still sharing the same compensator and handlebar steering system, providing exceptional stability and control for the user. CAVALIER aims for users who rather walk or jog and for both in and outdoors use.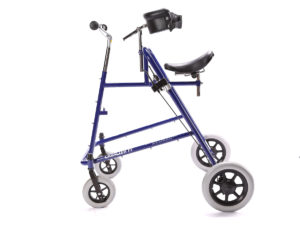 FF
is steered by legs and body, turning around its own center and great for indoor use and flat even outdoor surfaces. The FF is often the choice for preschoolers and those having more function in the legs.
The X-SITT line of CAVALIER and FF are for those not needing pelvis supports yet still some trunk support. With no saddle the feet and hip stability and strength is challenged maximal.
More about the X-SITT CAVALIER (link til shop)
More about the X-SITT FF (link til shop)